Click on pix below for Album of our Honoring 20th Anniversary of 9-11.

Click on pix below for Album of the Razorback Tailgate Dance

Click on pix below for Album of Disco Fever Party 2021 7 30

Click on pix below for Album of 2021 5 28 Red/White/Blue Dance.

Absolutely the best dance party of 2021 (so far). Spa City Bop & Swing Dance Club - had a very patriotic 122 folks come out and start the Memorial weekend with a grand display of remembering what the holiday is for - remembering those who gave all for our freedom. The decorations were a huge part of the success done by Donna Blackwood, Sandi Martin, Sheri Hardman, Sue Thompson, Jerri Roper, and Ginger Johnson. Many pix were taken and will be shared by Kermit Gray and Eddy Bowman. Look for announcements for upcoming events - especially our 19th Anniversary Catfish Dinner/Dance on Friday, July 30th (Tickets must be purchased in advance.) Join us next time - we would love to have you!

Click on pix below for Album of 2021 5 14 Dance.

​Click on pix below for Album of 2019 DITP Derby Dancin' fun - pix by Eddy Bowman

Click on the above pix for Eddy Bowman photos from 12 11 2020. Big thanks to Eddy!

Click on pix for Album
12-11-2020

Spa City Bop Club's 19th Anniversary was a great success due to many people. I did forget to mention so many things last Friday night in the announcements. I am posting my gratitude to a fabulous bunch of dance friends that always have my back. Without them nothing like the Disco Fever party could ever happen. You folks are THE BEST. Everyone read the note below and the next time you see these folks, tell them that THEY did a tremendous job!

---

IMPORTANT *** If you are wanting to continue the social distancing protocol, you will need to make sure that you respond with the following information: who will be sitting at your table and email that to ginjohn90@hotmail.com. Most tables will have 8 chairs. If you need something different you must email to make that request.
We meet at the Barrett Center (old VFW). Barrett Center is behind the KOA campground on McClendon Rd. Official address is 2231 E Grand Ave Hot Springs, AR 71901 But lots of GPS devices cannot find it. Scroll down to see directions coming from LR and directions coming from downtown HS. From any direction - take EXIT 4 on US 70. Barrett signage is small - look for it!
Barrett Center has a great food menu - they serve food from 6 - 8 pm. The BAR is open from 6 til end of dance. All drinks must be purchased from the BAR. Reservations are not required but very helpful in planning. Text 501.412.6016 or email ginjohn90@hotmail.com with names of those at your table. Masks are no longer required! If you do not feel well, please do not attend.
The Barrett Center will be taking food orders from 6pm until 8pm. Doors open at 6pm.
There will still be social distancing at the Bar when ordering food and drinks. Tables will be continue to be 6 feet apart. But no masks required! Yea!


Thank you to all those who were able to join us for our annual Merry Christmas Dinner Dance party. We had a great turnout, great music and great food. The decorations were fabulous - thanks to our very creative decorating committee headed by Donna Blackwood and Sandi Martin. A great big thank you to all those folks who helped decorate and undecorate (some came out 2 and 3 days): Donna Blackwood, Sandi Martin, Sheri Hardman, Debra Gourley, Jim Stanton, Virginia Stanton, Fletcher Ward, Jean Neill and Ginger Johnson. Without these tireless volunteers our Christmas party would not have been as festive! Also a big thanks to Eddy Bowman for taking lots of photos of the event.


2021 Calendar to be posted here as soon as determined.
Attention Spa City Bop Club Members & Spa City Bop Club Friends -
Doors open at 6 pm - Bartender on duty at 6 pm (cannot serve before)
​(Some folks are not comfortable with hugging and shaking hands.
Please respect their wishes.)
Most tables are being set for 6-8 people.
If you want a table for 2-4 be sure to text ahead of time. ​

Thank you.

Ginger Johnson ginjohn90@hotmail.com 501.412.6016 (text)



Our board would like to continue providing fun fellowship for our club members and our devoted friends.

Our problem is that the expense of hosting an event must be covered by the door's admission fees.

In other words – we must have enough attendees committed to our next event to generate the income needed.
​

IF YOU ARE NOT GETTING OUR EMAILS - PLEASE CONTACT ginjohn90@hotmail.com or Text 501.412.6016
Attention Spa City Bop Club Members & Guests




Guests are welcome.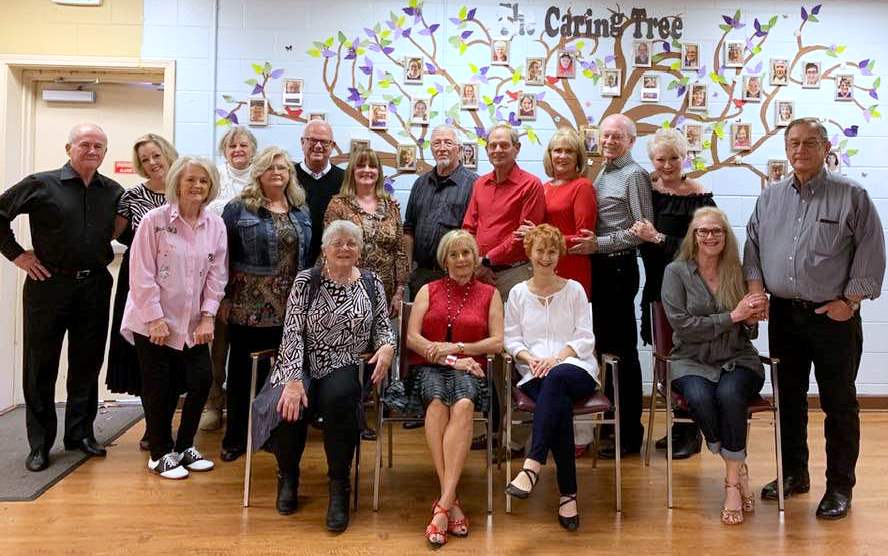 ---
Click to go to album



14th Anniversary & Prom Pix - click on pix below.

Thanks again to Eddy Bowman for creating this great promo for our club!
DANCIN' IN THE PARK - 2016
ROARING 20s FRIDAY NIGHT - click pix to go to album


SEND YOUR DANCE PIX TO

ginjohn90@hotmail.com OR post them on Facebook to be copied.


OR BRING YOUR CAMERA, SD CARD, OR DISK TO THE NEXT CLUB DANCE AND SEE GINGER JOHNSON.
---

SPA CITY BOP & SWING DANCE CLUB is proud to be a member of the National Fast Dance Association
Home page www.fastdancers.com
Member clubs http://fastdancers.com/clubs.html
Upcoming events http://fastdancers.com/events.html



---


SPA CITY BOP & SWING DANCE CLUB is proud to be a member of the American Bop Association
www.americanbopassociation.com
http://www.americanbopassociation.com/#!members/c23oj
http://www.americanbopassociation.com/#!events/chul